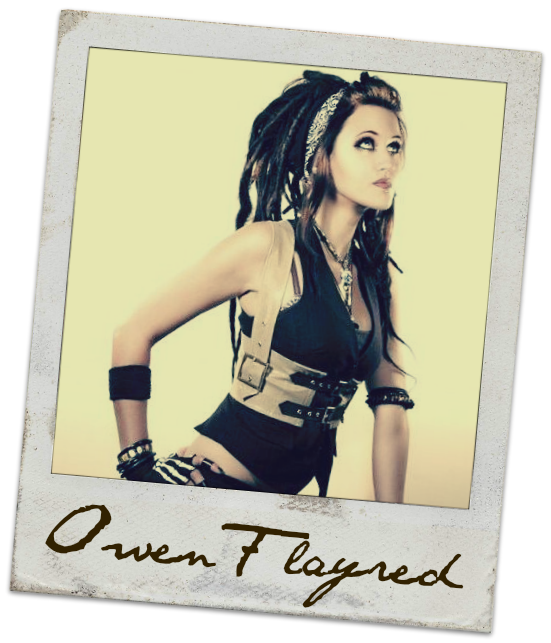 Didn't...have...cell phones? The look Owen goggled at him over the concept must have been utterly hilarious, but she was far from laughing. It was one thing to accept that one might not recognize the look of a smart phone especially in such a backwards place as this.
It was another thing altogether to accept that she wouldn't be able to hook onto a network sooner rather than later, unfathomable that she wouldn't be able to call for help--even if it were thousands of miles away.
"So. You have a satellite phone instead?" That's what they were called, right? The chunky things with antennae the size of a small skyscraper that looked like they'd come straight out of an 80's sitcom? "A handset? Or are you trying to tell me you don't have service. At all." Her voice flattened out at the last, somehow ominous and horrified simultaneously, her forehead so creased it was a wonder she didn't self-induce a headache.
Her shoulders hunched as he yelled under the canopy and Owen glared at him. "Nice Kitty, my ass," she muttered to herself as she focused on the ground in front of her with more serious intent this time. Except her eyes focused first on the green foliage directly in front of her face and she found a slitted eyeball watching her back, a stubby nose aloft in the air, coils of scales blending in perfectly with their surroundings.
Unlike everything else in this wild place where no Starbucks could exist BECAUSE THERE WERE NO CORNERS, here was a creature she held kinship. Even if she chose largely to ignore it. "Shoo."
It jerked its head toward her and the whole coiled mess of reptilian green thumped to the ground and slithered among the leaves.
With an annoyed grunt and a flippant adjustment of her dreads, she picked her way toward the jungle cat and followed him through the underbrush. Branches he neatly avoided, being lower to the ground, she had to shove out of the way, and neatly took scrapes to her bare arms and collarbone along the way. Every inch of her was going to be covered in mud and not in a crazy avant garde fashion statement or new millennium beauty regimen, either.
Owen saw the rustic, low-burning fire and smiled. They must be almost there.
Except.
He seemed to be stopping.
And that was..."OH!" she exclaimed suddenly, a burst of understanding striking like the joy after winning a wild, loud bidding war. It was the only thing that made sense, because her city girl interior couldn't comprehend the true meaning of a far more primitive 'camp'. "Clever, Nice Kitty."
She immediately craned her neck and stared upward into the trees, trying to spy the wooden slats that would be the cottage he was obviously hiding from her. "You've camouflaged it REALLY well. Do you climb up with claws or something? Any chance you've got rope lying around to make me a ladder?"
---
Dreams come in a size too big so we can grow into them.