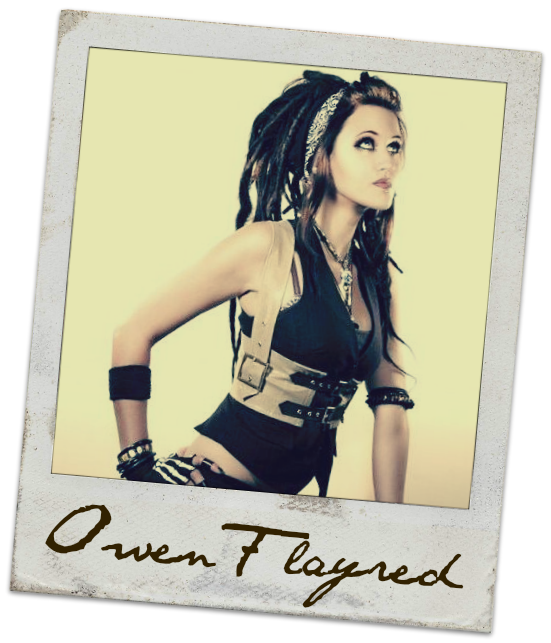 Didn't...have...cell phones? The look Owen goggled at him over the concept must have been utterly hilarious, but she was far from laughing. It was one thing to accept that one might not recognize the look of a smart phone especially in such a backwards place as this.
It was another thing altogether to accept that she wouldn't be able to hook onto a network sooner rather than later, unfathomable that she wouldn't be able to call for help--even if it were thousands of miles away.
"So. You have a satellite phone instead?" That's what they were called, right? The chunky things with antennae the size of a small skyscraper that looked like they'd come straight out of an 80's sitcom? "A handset? Or are you trying to tell me you don't have service. At all." Her voice flattened out at the last, somehow ominous and horrified simultaneously, her forehead so creased it was a wonder she didn't self-induce a headache.
Her shoulders hunched as he yelled under the canopy and Owen glared at him. "Nice Kitty, my ass," she muttered to herself as she focused on the ground in front of her with more serious intent this time. Except her eyes focused first on the green foliage directly in front of her face and she found a slitted eyeball watching her back, a stubby nose aloft in the air, coils of scales blending in perfectly with their surroundings.
Unlike everything else in this wild place where no Starbucks could exist BECAUSE THERE WERE NO CORNERS, here was a creature she held kinship. Even if she chose largely to ignore it. "Shoo."
It jerked its head toward her and the whole coiled mess of reptilian green thumped to the ground and slithered among the leaves.
With an annoyed grunt and a flippant adjustment of her dreads, she picked her way toward the jungle cat and followed him through the underbrush. Branches he neatly avoided, being lower to the ground, she had to shove out of the way, and neatly took scrapes to her bare arms and collarbone along the way. Every inch of her was going to be covered in mud and not in a crazy avant garde fashion statement or new millennium beauty regimen, either.
Owen saw the rustic, low-burning fire and smiled. They must be almost there.
Except.
He seemed to be stopping.
And that was..."OH!" she exclaimed suddenly, a burst of understanding striking like the joy after winning a wild, loud bidding war. It was the only thing that made sense, because her city girl interior couldn't comprehend the true meaning of a far more primitive 'camp'. "Clever, Nice Kitty."
She immediately craned her neck and stared upward into the trees, trying to spy the wooden slats that would be the cottage he was obviously hiding from her. "You've camouflaged it REALLY well. Do you climb up with claws or something? Any chance you've got rope lying around to make me a ladder?"
---
Dreams come in a size too big so we can grow into them.
Her continued requests for a phone went unanswered. Mostly because he couldn't reply in his lynx form, but definitely because he still didn't know what a phone was, and did not want to continue to admit it. The giant cat circled around Owen as she examined the immediate area, huffing loudly as it settled at her back.
"You don't have to praise me,"
he said from behind her.
"I'm not a house cat."
He sincerely hoped it wasn't a habit that would grow on her.
Sairus had slipped back into his human form while she was busy scanning the canopy. He was entirely sure what for, but he watched, halfheartedly as he put his clothed back on. He buttoned his jeans, and took a seat on a nearby log with a sigh.
"Why would I need a ladder?"
he asked, even though his tone seemed to indicate that he didn't want to ask. He began bunching his hair on top of his head, securing the haphazard bun with a braided cord that he pulled from his pocket. When the fall of golden locks was secured, he turned to frown at her again.
"There aren't any bears around here,"
he suggested, as if her reasoning for wanting a ladder might have had something to do with securing possessions on higher lofts. Not that he'd noticed her come with any possessions, save for that trinket she seemed to be obsessed with. He did not consider the possibility that mentioning other large animals might startle her.
The 'phone' (or whatever) was interesting, but that was not to say he was interested. Unless it could magically teleport them to the eastern coastline and make a boat from the mainland magically appear it was less than impressive.
He picked up a stick, and it's charred end seemed to indicate that it had been used a fire poker at least once before. Embers flared upwards as he rearranged some of the smaller logs on top of the blaze.
"We'll, camp here for the night. It's not safe to travel in the dark."
More accurately, not safe for her, and Sai didn't have the patience to babysit her any more than he had to.
"We'll head for the coast at first light."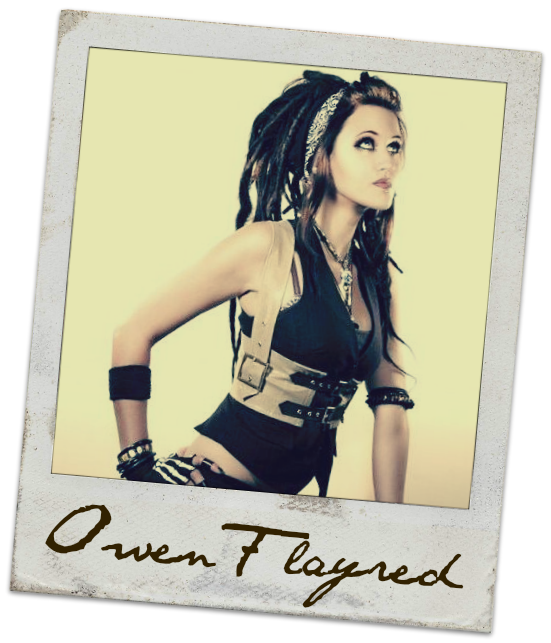 "Oh, for sure. A house cat wouldn't be caught dead in this...muck." Ordinarily, neither would Owen. She continued, muttering under her breath as she eyed the trees, looking for telephone wires along with what had to be a lovely abode, "Unless said house cat was punished by her stupid elders and teleported so far away from the city that the whole damned concept of technology doesn't seem to exist."
"And I can't picture you curled up on some posh pillow," she added louder. A kick at a clump of mud covered with a pretty green shade of grass did nothing more than streak the toe of her once-sexy footwear with a matching shade of green. "Ewwwww..." Okay, she definitely needed a ladder. Screw the fact that she supposedly had wings to get up there herself. She wasn't in danger. Her lizard had no intention of shifting. But if he made her climb, there was even more of the green stuff smeared all over these trunks and she had no intention of looking like she'd just been to Burning Man when a) she'd never be caught dead at such an uncivilized field of horrors and b) the miracle of miracles occurred during which she finally found someone who *could* rescue her.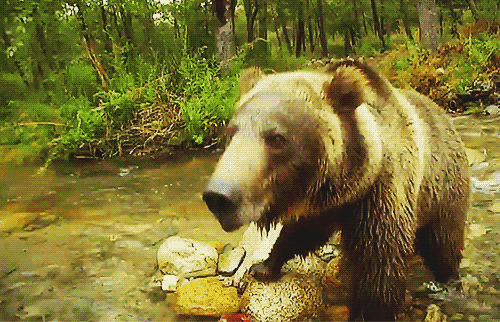 "Bears." It was a flat statement, said as she stared at her goo-covered boot and despaired of that rescue once more. "Well."
"That's a relief, isn't it?" she snapped. Turning away from the trees as it appeared he was in no hurry to construct a way up of any sort, she faced him. Dual-circled irises of red and emerald blinked slowly, determined not to be caught out at ogling defined muscles. Hems-worthy arms and even with the mud she could just about picture--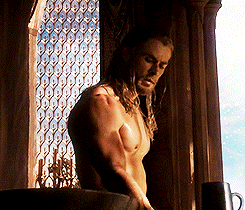 --she jerked her head to stare into the fire. Safer, that. Elemental comforts, or something. Definitely safer than thinking about FUCKING BEARS OMGWTF?!?! "You got a name or should I just keep rollin' with Nice Kitty, junglecatman?"
She nodded agreeably at his suggestion to camp, and again pointed up into the trees. "Sure thing. Sooner we get out of this horrible natural disaster, the better. Do you have air conditioning up in your treehouse? I don't even see a generator..."
---
Dreams come in a size too big so we can grow into them.
Sairus didn't indulge her rambling with a response. He was hopeful that she would talk herself out at some point and he would no longer have to endure her whining. He had been previously unaware the one woman could complain so much.
"I've never had the pleasure of posh pillows,"
he replied, eyes following the dirt clod she kicked and then flickering back to gauge her reaction. He didn't bother to hide his smirk as she watched her pout and flail. She seemed to be implying that she was being punished for something, and he was not at all surprised.
She was kind of a brat.
"You're going to break and ankle in those shoes,"
he pointed out, eyes now on her feet. Looking around he spotted his boots and snatched them up, offering them to her. He could go without, she probably couldn't. "They'll be too big, but lace 'em up tight enough and you at least won't have to worry about falling on your ass."
There. That was very considerate. He was so nice. Thoughtful, even.
"Sairus. You?"
He'd be content to refer to her as brat.
What the fuck was so fascinating about the canopy? He spared the tops of the tree a half-hearted glance, and nearly doubled over with laughter when she asked about a tree house. He concentrated on that because he didn't recognize the rest of the words. "There's no tree house," he explained. Gravel over dying chuckles. With a nod of his head he pointed out a decently constructed lean-to that was hidden by deliberately placed foliage.
"That'll keep out the rain, and the fire'll keep out the animals. Feral lynxes are the only problem, but they shouldn't bother us way out here."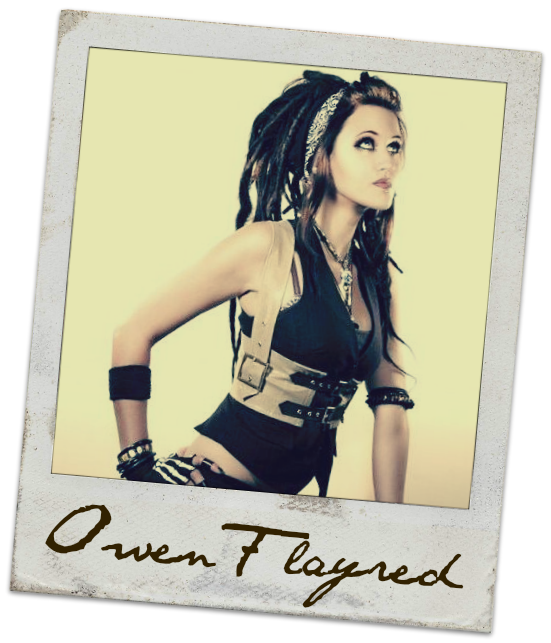 "If I do, it'll be because you lack pavement," Owen conceded with a mutter. "And whose fault is that?" One eyebrow lifted in accusation. And then the Mancat of All That Was Obvious had to follow up with a proffered pair of the. most. unflattering. worn. oversized. Manboots. She gaped at him. Sure, her boots were slimy, but--"You CANNOT be serious. Someone else's feet--YOUR feet--have been in those."
They were looming far too close. Boots that might fit if she laced them tight enough--right. Who even knew what they smelled like? What kind of weird jungle fungus could be inside? She absolutely wasn't getting any closer.
In fact, maybe a little more distance...
Owen went to take a step backwards and realized now, she wasn't budging in the slightest. Her body balanced a little further backwards than intended, her boots sinking into the earth.
It was possible he was right about the shoes.
Her nose scrunched tight enough to start an ache in the center of her forehead as she contemplated the pair again. Nope. "Pass. Not a hard pass, mind you--I'll save that for any more talk of BEARS."
And maybe leave a bit of an out, in case her own boots fell to total disrepair. After all, she wasn't a total idiot: the...jungle...was no place for bare feet. A light shudder rippled through her. This was too much. She just needed to go home, except even if her damned shoes could do that clicky thing like Dorothy in that movie now she couldn't extricate herself from the goop long enough to MOVE. The Elders needed to get over themselves, that was it. But how long would that leave her trapped here with Mr. Nature?
"I'm Owen." She stuck out a hand, not to shake, but to use one pointed finger to push at the offered footwear. "Why wouldn't you wear them? I mean, I get you're a cat. But this place--" Her arms gestured to the mud sucking at her booted toes, wrinkled her nose again at his own bare feet before resuming her hope of a home waaaay high above the goo.
Unfortunately, even with bears off the table, there seemed to be other feral creatures. Owen's day continued to get better, and Sairus was doing nothing by way of reassuring her that things would be better by morning. And then, THEN! He laughed. Sairus laughed, and proceeded to inform her that there was merely...a piece of wood covered by branches in which to seek shelter.
No treehouse.
No chateau on high.
Not even a rugged cottage.
"You're shitting me." She straightened her shoulders, trying to make herself appear bigger than her slight form was capable. "You, sir, are not funny in the slightest. You really think I'd believe that's going to keep out ANYTHING, much less rain, bears, lynxes, BUGS? You do realize it's sitting in the middle of all this muck, right?" A huff escaped plump lips that twitched with distaste. "And two people are supposed to fit in there? Or are you going to pretend this is some chivalrous 'you can have the mudtent' while you take the upstairs?"
Complaints and suspicions aside, it was beginning to do more than dawn on Owen that she was well and truly dropped to rot in a jungle forest hellhole. That particular sun was fuckin' blazing down, topped off with a far-from-hilarious mancat and ending with her inability to even stamp a foot in outrage.
She blinked down at her feet, then back up, her multicolored eyes boring into his.
Confidence, independent bosslady, get your way, seal the deal...
"I'm going to need assistance. And then, Sairus, you will show me the actual house."
---
Dreams come in a size too big so we can grow into them.