"
No Novae? Novae… Uala?
" Xe was having some trouble figuring out what exactly that word meant. It sounded like 'no'. Maybe it was a more formal version? He'd used it when getting on the table, but he… didn't want Uala to use it?
Scared! Maybe it meant scared. Novae was his word for scared. Yes. Good.
But then he did something with his fingers that made it sound like his tiny little bones were breaking, and Uala's tentacles all flared in alarm. «
Don't do that!
» xe said in a panic, reaching out to hold his hand still and put it back down. "
Kenah, kenah, no novae.
" Xe patted his hand. «
Yes, that's very dangerous, don't do that. I'm not trying to scare you, you don't have to do scary bone things.
»
"
Okay, Roan, okay
," xe said, trying to soothe him. Lying around letting himself get poked with so many needles probably ran completely contrary to his every instinct. Or what Uala assumed his instincts to be.
Then he started to move, and Uala went immediately back to alarmed. "
No, Roan! No, no – ah!
" Xe was scared to touch him because xe didn't want to jostle the needles any more than he was already doing, didn't want to frighten him into moving less carefully. Moving with needles in him turned slender slips of metal that were practically harmless into real dangers, and that was the last thing xe wanted. Xe'd told him it was safe, after all. Xyr relief was palpable as he laid back down, checking the needles in his torso to be sure he hadn't torn anything, checking the display for torn muscles.
It had, at least, distracted xem completely from xyr embarrassment.
Xe blinked as he seemed to growl – but he didn't look like he'd growled. And some of his organs on the display had done something very strange. «
Was that… your stomach? Your stomach did that? Even your stomach sounds violent! Oh, I hope I recorded that – wait, you got your legs out! That's what you were doing! Okay, yes, I'll just take care of that and we can be all done, quick as can be.
» True to xyr word, she moved with speed to unwrap new needles, sliding one into each calf. Less detail was needed there, and high enough they were able to finish up the simulation of him. Though it did get a little fuzzy around the thighs, due to the density of the muscle.
Whatever. It was just more muscles. They knew what muscles looked like. It was the organs that were interesting.
Speaking of organs…
«
Y
e
s
o
k
a
y
I
'
l
l
j
u
s
t
h
i
t
s
a
v
e
h
e
r
e
a
n
d
t
h
e
n
w
e
'
r
e
a
l
l
d
o
n
e
l
e
t
'
s
j
u
s
t
g
e
t
a
l
l
t
h
e
s
e
l
o
w
e
r
o
n
e
s
o
u
t
f
i
r
s
t
f
o
r
n
o
r
e
a
s
o
n
a
t
a
l
l
i
t
'
s
f
i
n
e
t
h
i
s
i
s
f
i
n
e
e
v
e
r
y
t
h
i
n
g
i
s
f
i
n
e
a
n
d
n
o
r
m
a
l
a
n
d
p
r
o
f
e
s
s
i
o
n
a
l
.
» As xe sang xyr stream-of-consciousness xe plucked the needles out of his legs, his hips, his lower torso. Xe squeaked in alarm as xe got higher; usually the needles were so small, the puncture wound wasn't even enough to cause bleeding. But the higher xe got, the more they had moved, and now little dots of red were appearing on his skin.
"
Ah! Roan,

Roan

.

Weh

Uala,

weh, weh

. Sorry! Sorry Uala. Ah,

Roan

. Roan okay?
" His brain didn't
seem
to be lighting up in horrible pain, but maybe that happened differently with him. As the last needle came out of his shoulder, xe grabbed a towel to rub the offending spots away, then stopped. «
Wait. What am I doing? I can – no, I can use this, I can use some of this.
» Xe set the towel aside, grabbed swabs instead to gather up those little spots of metallic blood. Totally testable! Much more precise that remote analyzation. Maybe xe'd even get a look at his genetic code. Wouldn't that be fun! "
Okay! Okay.
" Swabs carefully placed into sterile tubes, xe resumed what xe'd been doing, dabbing gently at him to get the rest of it.
«
This is so contrary to procedure,
» xe admitted. «
You're a walking biohazard! If you have transmittable diseases I'll… well, that might be an interesting legacy, actually…
»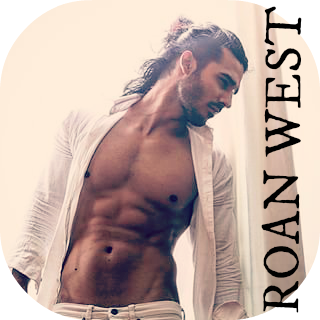 Note to self: do not snap my fingers.
Roan's lips twitched rather wildly as he tried to get another grin under control--and choke down a laugh simultaneously. It wasn't as if the snap's sound seemed to hurt Uala, but rather extremely alarmed xem. On his behalf. All those tentacles at once, trying to make him stop making that one motion...and it was only worse when xe swore again--he'd obviously failed to discourage its usage. He considered "kenah" again, the way it didn't seem quite right anymore. After all, his fingers were part of his body...and he was definitely of the living persuasion.
The blade...the other alien...OH. Things that could hurt.
"Snapping my fingers won't kill me," he offered, and demonstrated by sliding his fingers together, without making a click this time. "No kenah, see? I'm still alive. A'ish. Uala a'ish."
He wished he could see it from xyr perspective. What about snapping his fingers could kill him? Why in Novae would he *want* to hurt himself, especially while pinpricked full of needles he had to lie still for? Roan frowned. "Perhaps other aliens have not been so cooperative," he mused aloud. "Or maybe you thought I was going to hurt you?"
The Academy would have said to never be in this situation in the first place. If unavoidable--for instance, being unconsciously moved to a lab for study, because he'd never go there willingly, he'd be required to fight to get free. But Roan had his own code. Unless he had to fight to defend someone under duress, he wouldn't fight until he understood why his enemy needed to cause harm. Too many battles had been started and dragged out through lack of communication for him to agree to "ask questions later". It usually worked out well. And in cases like this: Uala hadn't tried to hurt him. Restrain him, sure, accidentally poison him...yeah. But not once had xe shown xyrself intent on dissection.
If other aliens had fought back, it was easier to see why xe would be so alarmed by such an innocuous movement. The only thing Roan could think to do to reassure Uala of his non-threatening status was to cooperate.
Once he'd rolled up his pants he got comfortable on the table again. Until xe flared bright green. The chirruping by his side got faster and higher pitched, and Roan couldn't decide if it was his growling stomach or his legs that provoked the reaction. He glanced at the screen, the full-body overlay that disappeared bit by bit up to his waist--paused--and then kept vanishing as xe continued to remove needles.
Ah, so his digestive tract was the problem then. Nothing he could do about that alarming noise, unfortunately.
Then again, the first time Uala had turned that particular shade so very, very quickly, with that same rapid-fire speech pattern, xe had been...
...on top of him.
...investigating his pants.
...INSIDE his pants.
Oh boy.
Roan's eyebrows scrunched together as he tried to connect the two events in any way--any way at all--that didn't suggest his dick was a major source of stress for alienkind.
He'd been preoccupied with escape and not hurting the alien who'd landed on him that he hadn't given the accidental pressure much thought. Now he knew Uala was trying to study him however, wasn't trying to hurt him, other possibilities were striking his frontal lobe like laser fire. His cheeks went ruddy as he turned his head to watch xem instead of the screen. Xe waved xyr tentacles around him and patted him down with towels and little collection tubes. Oh, if the Academy ever found out about this, he was going to be blacklisted so hard...after the lot of them stopped laughing.
---
Dreams come in a size too big so we can grow into them.
"
No kenah
," Uala agreed, tentacles attempting to hold his fingers still just to be safe. «
No doing dangerous things. I don't want you breaking any of your little bones, everything will be fine, really. I'm safe, you're safe, we're all safe.
»
Hopefully. Xe was not actually entirely certain of that. This was the first time xe'd been told to study a
person
, and the intervention of Wakek suggested this was more important than xyr usual work. Though Uala thought all of xyr work was important.
Still. Xe'd never had a specimen be at risk before. Even the ones that turned out to be edible got kept as breeding stock. Roan probably wouldn't — that was — no, bad train of thought, abort, abort.
Specimens were important, people were liabilities. What happened when a person was a specimen?
The blood seemed to be gone, except for a few dots here and there disappearing quickly. Not too horribly injured, then. Uala gave Roan a final relieved pat with a towel. Everything: not ruined.
Except that his face was turning very red. Was that bad?
"
Roan?
" Xe touched one of his cheeks tentatively. Warm! Why was he warm? Like he had lots of hot blood all rushing to the surface of his skin, trying to escape. Had he done this before? She thought that he had, and he seemed to have been fine
then
. He'd been... trying to escape? Maybe. No. It was right after—
The touching. The accidental touching. Of... things.
Oh dear.
Why would that make his blood go all funny?
Oh no.
What if it was a mating thing? What if red was a mating color?
Oh noooo.
Xe backed away from the table, tentacles curling over xyr face to try and hide the color change. "
A
h
,
y
e
.
Y
e
y
e
.
Y
e
,
R
o
a
n
.
U
'
a
,
p
h
a
y
e
.
G
e
l
a
.
.
.
i
w
o
?
" Xe chirped nervously. "
Yu iwo. Roan iwo. Ye uauak. Uala ye uauak. No.
" Xe smoothed out xyr skirts to make sure xe was covered, looking shorter and a bit wider all the while.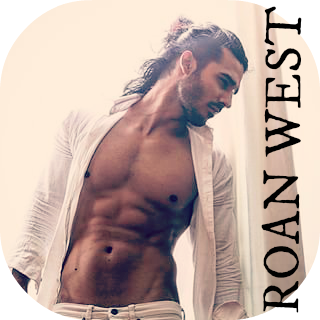 That was it, wasn't it?
Xe brightened even further and that was bad. Probably.
"Novae, novae, novae," he cursed under his breath as Uala skidded backward.
His dick was going to cause an intergalactic incident.
Even worse, thinking about the wayward organ brought the damned thing to half-mast. Like it'd been summoned. Beckoned to just run rampant through any kind of ordinance or directive the Academy set forth. Not that inconvenient erections were exactly in the manual.
If it hadn't been so horrifying, a rueful laugh might have escaped. Because erections were definitely going to make the training manuals NOW.
Mortified by this sudden turn of circumstance, Roan made himself sit up slowly. Instead of swinging his legs over the side of the table and hopping down, he moved gingerly, perching on the edge of the laboratory hardware and outstretching his palms in what he'd been taught was a universally safe sign for "it's cool, nothing to see here". He rolled his eyes and stared down at his hands for a moment. The Academy was stupid. Uala and xyr people--the whole two of the species that he'd seen--had tentacles. Had xe even seen palms before?
Had the Academy tested these interactions on actual aliens?
Novae. 'Nothing to see here.'
He frowned at his pants, still rolled to the knees. Then he glanced up, trying not to be obvious about his current predicament as he sent xem a shaky smile. He hadn't even touched it--But Uala had and--
Fuck! Don't think about touching! Seriously, no thinking about anything at all.
--certainly hadn't even come close to considering letting anyone but himself hold--
FUCK.
It hadn't mattered when he'd been focused on escape. It hadn't mattered next because the whole alienness of the situation had grabbed his attention and battered it around. But sitting motionless and not thinking about anything, well. He was only human. A single stray bit of two plus two, a terrible stroke of logic, and his dick had apparently been ready to respond like a damned...genie.
Right. A cock genie. Here's my three wishes:

Sit back down.
Shut up.
Seriously, go away now.

Not that his erection was listening. Probably because now he had genie thoughts, inappropriate words and images stuck in his head that he couldn't rub out--As his dick enthusiastically let him know what it thought of all the rubbing-centric scenarios he was trying so desperately NOT to think, Roan let out a pained groan. He grabbed one of the cloths Uala had used to pat him down and shoved it and his hands over his crotch.
Novae, just stop thinking about anything. Everything. Three wishes.
He felt his face burn even hotter, and he definitely wasn't making eye contact as xe chittered at him like this was his fault. It was. It was all his fault. His--Fuck. It was determined to stand tall and proud and he wasn't about to let it get any action in the next five seconds. His fault. Rather, his cock genie's fault. Sure, why not. Wasn't going away any time soon:
A cock genie from the legends of old.
Cock Genie, master of the universe.
Cock Genie, here to make all the wishes--
Novae, but the joking made it worse.
He couldn't have been harder now than if he'd been offered a buffet of delectable bed partners for a week straight--and he just wanted to go hide somewhere until it was over.
"Guess I'll be making the reel on the next "What Not to Do" lesson plan," he said. Previously, all the examples had been from old Earth film reels: namely, Captain Kirk's glorious assemblage of omni-sexual conquests.
At least Roan had managed to keep it in his pants.
But now Uala appeared to be melting into the floor, probably from the same bout of horrified thoughts that he himself was experiencing, and Roan felt even worse about causing xyr distress. "I won't--it won't--uh." It was really too bad he'd never been into sports. Baseball scores didn't work when one didn't know any. Panicked, he cleared his throat. "Well. This is. Well," he said, and it probably made less sense to Uala than their usual communicative inabilities. Roan sent xem a sheepish look and pointed to his lap. "Roan okay..."
---
Dreams come in a size too big so we can grow into them.
Uala was not completely inexperienced when it came to the matter of confused alien specimens. Usually, however, they were small and kind of dopey and the worst that they did was behaved a little inappropriately with toys. They weren't
people
, vaguely person-shaped people that might or might not be turning mating colors. And trying to push xem away.
When he covered himself with the towel, that only made xem
more
mortified, seeming to confirm all xyr worst fears. "
Ah, ye,
" xe said again, as dark blue freckles bloomed over xyr face. «
I won't hurt you! I promise!
» Xyr sing-song words were going to a high g of distress.
Insofar as Uala had ideas about attractiveness, they were rooted almost entirely in things like depth of color and toughness of skin and purity of tone and strength and length of limb. As xyr people did not possess hips, xe was completely unaware that xyr attempts to look nonthreatening were making xem look… hippy. Curvy was just a side-effect of short. Two of xyr tentacles curled by xyr face, a fairly universal gesture for 'I am definitely not blushing underneath these'. The other two twisted behind xyr back, trying to show that xe wasn't trying to touch him. Or rip anything off of him.
Because Roan was people-shaped, it did not occur to Uala that his mating process might not involve that kind of thing.
Even more unfortunately for Roan, there had been a very minor and usually harmless miscommunication between the two of them. This was: Uala did not understand the important distinction between 'okay' and 'good'. As far as xe was concerned, the noise he made for 'okay' was the one he used when xe would sing 'aiai'.
Which was a problem.
Because, even for an alien, there was a very big difference between pointing to his genitals and saying 'Roan okay'…
… and pointing to his genitals and saying 'Roan good'.
All xyr cephalic tentacles curled tight, chirping a nervous giggle. Dark blue freckles spread further along xyr tentacles and down to xyr neck. One cephalic tentacle went to xyr mouth, and xe sucked on it nervously, a gesture much like a human nibbling their fingernails. «
I'm not really sure what you want me to do with that information!
»