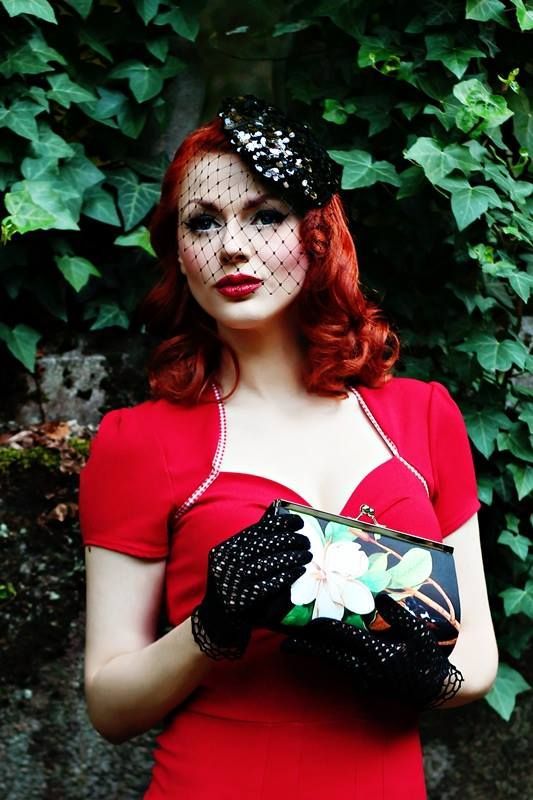 Name ::
Sybil Blackwood
Age ::
248
Height ::
6'4"
Species ::
Kelpie (shapeshifter; waterhorse)
Gender ::
Identifies usually as female; can shift sexes.
Personality ::
She has an array of personalities that tend to fit whatever paramour she seeks or retains at the time. There's almost a natural falsehood about her. She mimics more than she reveals; she contours to others more than she stands apart. Sybil is generally enthralled by human activity, though she enjoys her time with metas. She has too many layers, more than most honest people can stand. One sincere reply could lead to six different lies, many of them give to suit others' needs. She's not what you'd call a people pleaser, but it's better for her overall when the one she's with at any given time enjoys her company. And really, it's not that she's opposed to revealing much of who and what she's about, her past even, it's just… who really wants the truth? Besides, it's more fun to be someone else, to pluck strings and be what someone wants.
Appearance ::
Prefers a form with red hair and eyes to match; skin tone is pale, but hushed in a barely there pink hue; curves with a bit of chub, but not too much. Sybil is a little Rubenesque, but only because she likes it that way. Her facial structure is rounded, but comes to a curved point at her chin; cheeks are pronounced, but not very cut or angular. In a way she has almost a cherub-like structure to her face. The longest part about her is her legs that are generally accented by a good set of heels; in them, she's at least three to four inches taller than without.
History ::
Sybil was born and raised in Scotland among a centralized tribe of other kelpies; they resided in the realm between the human world and the many others. Her home was freeing, but limited and too immersed in perfection. Humans who found their way there remained, drawn in by the simplicity and ease of life—a life without pain, fear, or worry. But, hey, live long enough and you grow tired of it.
As with other younglings of her kind, she left through veil, warnings and rolling elder's eyes behind her. Sybil sought something messy, something curious and tainted that couldn't be found among her people—among those who knew all her secrets. Leaders said she would return home; all children did eventually. Granted, time is endless for one such as her, but returning never became part of the agenda. As humans were mesmerized by her world, Sybil became enthralled with the human one.
In many ways, the mortal realm was more freeing than her home had ever been.
Powers ::
Kelpies have a natural affinity for water, and, in fact can only go so long without coming in contact with it. It's not entirely unusual to see one with a bottle of H2O handy at all times--usually natural spring or a salty ocean-like. As such, they are apt swimmers, can breathe under water, and generally hate it when anyone tosses trash into what they consider to be 'home'. Sybil herself has this affinity for water itself, and, has been known to manipulate it to her will for an array of reasons. Beyond that, kelpies have the ability to manipulate and woo those into their bidding of a weaker will; most assuredly, humans. A single touch and a few words will have just about any homosapien not only hanging on their every word, but, more than willing to do anything they say.
Weaknesses ::
Kelpies do not like to be bridled in their kelpie form. In fact, trying to bridle one is more likely to get your teeth kicked in than anything else you had in mind. They are even less likely to enjoy being tied up in their more human forms, but will do so if they trust the one doing the binding. Using a specific type of harness is sure to do the trick if it's a must, but finding it is the key. Kelpies don't hand out that information willingly; though, they have been known to bridle their own kind when laws are broken and they need to step in themselves and subdue an out of control tribe member.
Forms ::
She retained three separate forms, all of which are listed below.
Human - Her human visage is as you see in the above picture, but it is not limited to just one. Sybil can be any sex, body type, or humanesque form that suits her needs and the needs of others at any given time. She is, after all, a shapeshifter


Humanoid Kelpie - Her skin become a dark shade of green; so dark, in fact, that it looks black. When light hits the surface, there is an obvious iridescent green; the darker shade itself is wholly contrasted by the lighter bioluminescent spots and various tiger-like stripe patterns and vines along it. The skin itself is not like that of human flesh, but rather more like that of an eel or dolphin. Her hair, much like the spots and stripes on her skin, retains a natural glow; the colors range from an array of bright to dark green shades mixed with blues and aquamarines. Her eyes, in this form, are a light green between the pupil and the outer edges of the irises; the actual outer edge of her irises are a thin shade of deep green--nearly black. Her ears are perhaps the strangest part about her while she's like this; to either side of her head where human ears would sit, are instead long and slender ears like that of a horse.


Kelpie - At first glance she appears as any other horse; however, upon close inspection, it's quite obvious Sybil is anything but. It's much like her humanoid kelpie form, but without the whole only two pesky legs issue. See image below.
Possible Theme Songs ::
---
Sometimes I feel like a girl~... sometimes I don't~
Name
:: Xiah
Age
:: ???
Height
:: 6'2"
Species
:: Page/Scrivian
Gender
:: Male
Personality
:: Cunning, power-seeking, and willing to make a deal in order to achieve revenge against his siblings. Xiah will lie if it benefits him or his cause in anyway, but if he is working with someone who is helping him achieve his goals, he doesn't see a logical reason in betrayal or manipulation. Emotionally he can be a bit of a driven train-wreck. He doesn't accept that he is wrong easily, nor does he forgive easily either.
At the heart of it all, Xiah wanted to be acknowledged. In many ways he still does. Paranoia and pain, the inability to truly deal with either and admit his own mistakes, makes up the bulk of his emotional failings; much of which he just internalizes. Because of this, he has a tendency to judge too quickly and, if pushed too far, lash out at the nearest target of his wrath.
Appearance
::
<ul type="disc]
<li>
Human
:: <span style="font-size:13.3333320617676px;background-color:transparent;]Strong features that are understandably effeminate to those of European and Anglo-Saxon descent, but are generally typical of Korean ethnicity. Pale skin leaning towards an olive tone; hair is thick, black-brown, straight, and falls just under his chest in length. Muscular, but not overly so; bears a semi-athletic build similar to that of a runner. Eye color is brown and black. (Note: unlike other pages, Xiah cannot change his physical appearance because he was not always a Page.)</span></li><li>
Book
:: <span style="font-size:13.3333320617676px;background-color:transparent;]Books bound in human skin are typically light brown in color, but the cover for Xiah's tome is dark red; so dark it nearly resembles black—an indication of being made into tome with ancient magic holding dark spells. Eventually, the book cover might one day be entirely black should he absorb enough spells of a dark nature. The only symbol on the cover is a white snake painted on the top center eating its own tail in a circle shape. (The book itself does not have a physical lock like his siblings' tomes, but cannot be opened without blood ritual if Xiah was not let loose beforehand. After this, unless he prevents it, the book can be opened thereafter. One must have some kind of previous knowledge of this in order to know how to open him due to the complicated manner in which he was locked away.)</span></li></ul>
History
:: ???
Powers
:: Can bring books to life; can speak to books and their characters; can enter the worlds in books; can bring the world of a book to life in present reality for a time; can utilize the dark spells in his own pages and absorb spells from other books. Because he was once a dark wizard himself, he doesn't need to chant spells as a book; he can merely imagine them into being and they will happen.
Weaknesses
:: Cannot exist in present reality once opened unless he binds himself to a living being: human or other meta. He cannot use spells he does not know, thus has not absorbed into his own tome.
Other Pictures
::
Possible Theme Songs
::
<ul type="disc]<li><font color="#00ff1f]Starset - Point of No Return[/font]</li></ul>

[url=https://www.youtube.com/watch?v=4JsR85brXkQ][/url]
---
Sometimes I feel like a girl~... sometimes I don't~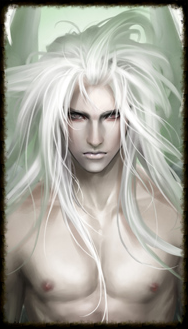 Name
:: Ambrose
Age
:: ???
Height
:: 5'11"
Species
:: Ghost???
Gender
:: Male
Personality
:: Most people who have met Ambrose describe him as they would a very lost and adorable puppy, if not a completely confused and eager-to-please puppy. He doesn't remember names well, much less people, unless he comes in constant contact with them. He feels badly about this, as he does about any mistakes he makes. He does not like to see people unhappy, mostly living people. His general preference is to make those around him feel as wanted, loved, and as safe as possible.
Unfortunately for others, Ambrose's idea of making someone happy tends to include wandering hands—or 'tendrils'. He seems to think it's perfectly natural to give out orgasms and will be quite put out if he feels you are upset with him for trying to nudge his interaction with you in that direction. He won't react malevolently, but the pouting will be in full force.
On the flip side, Ambrose is quite easy to distract. This can be both a good thing and a bad thing. A good thing if you want him to go away, and a bad thing if you were enjoying your chat with him. Like a butterfly, he'll flitter from one unhappy person to the next—usually living ones.
Appearance
:: Long white hair that appears to wave around him as if its trapped under water or defying gravity. His skin is as alabaster as is comes, marked only by glowing gold runes that wraps around his entire body save for his face, palms, parts of his hands, and the bottoms of his feet. He wears next to nothing, and tendrils that wave around him act as extra limbs, appearing and disappearing like wisps.
What clothing he does wear is gauze-like and see-through. There is a long sleeveless robe that gathers at his shoulders and drapes down his sides and behind him. From his hips there falls a skirted-like covering. Both seem to have little to any substance, making him appear more the ghost than anything else. He does not wear shoes—at all. His eyes are stormy, changing in whites, blacks, and grays depending on his mood and the mood of others around him.
History
:: ???
Powers
:: Empathic; magic doesn't seem to work on him; can impress upon others feelings of happiness, comfort, and euphoria.
Possible Theme Songs
::
---
Sometimes I feel like a girl~... sometimes I don't~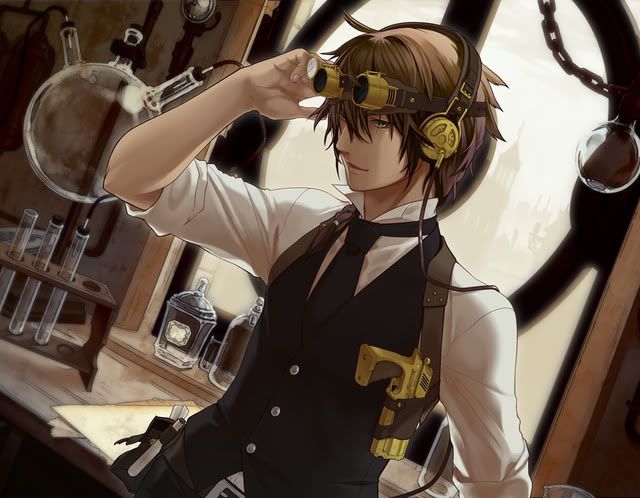 Name
:: Desmond Du Blanc
Super Hero Code Name
:: Fixer
Age
:: 26
Height
:: 5'6"
Species
:: Human
Gender
:: Male
Personality
:: Desmond isn't exactly what you would call shy; he's capable of holding a conversation with someone he doesn't know, but when it comes to people he's attracted to he's almost entirely mute. He'll stutter, blush, and usually withdraw physically. In general, he's just a very self-conscious and introverted individual.
When it comes to his work, however, he's entirely in his element—be that flying a ship, optimizing a computer system for a business, or making a soufflé. If the job he has to work includes a super hero team-up, he gets right to brass tacks regardless of the stress involved. If you get him talking about something he knows a bit about it's entirely possible to keep him going for a while.
Appearance
:: Short shaggy brown hair that falls just below his ears, perpetually in a mess and never seeming to tame; it's nigh impossible to keep it out of his eyes. When the humidity is high enough it'll even curl at the tail ends. His eyes are pale green with bits of dull yellow in them; thick lashes give him an almost boyish look—young and inexperienced despite evidence to the contrary.
He usually wears a white dress shirt rolled up at the sleeves, a long tie, and a black vest, especially when he's working; it's best to keep his look semi-professional when he's not sure what the job requires. Brown, worn-with-wear knee-high boots that lace up with dark blue jeans and a brown belt compliment the ensemble. He's always got an array of pouches with tools on his hips and lower back attached to the belt. Goggles are permanently affixed to his head; they help him do his work, whatever the job is, fully capable of seeing through walls and pulling up tutorials and manuals off the web for him to use at a moment's notice. Headphones hang about his neck for either listening to music or to the tutorials; they also double as a communication device—Bluetooth for his phone on a secure connection for jobs and other delicate information. A brown leather shoulder holster keeps two semi-automatic snub-nosed handguns of his own creation (for which he's licensed to carry in the open). He doesn't have to use them often, but it's best to have back-up in his line of work.
History
:: Desmond was born in Hollywood, California. His parents were both accomplished actors who dabbled in all modes of television, movies, and mass media—becoming world renowned. He was doted on frequently and lavished to the point that he could want for nothing else. This didn't turn him into a brat, but it did create with him a reliance on his mother and father. They never forced him to do anything he didn't really want to do or make him face the things he feared facing. Instead they coddled him, praised him, and adored him. He was their only child, after all; his mother wept through five miscarriages before finally successfully carrying Desmond. He barely tolerated private school, the brunt of a number of bullies despite his parent's popularity. He was too different and not nearly outgoing enough. At home he preferred to tinker and build things. If anything ever broke in his parent's home he often fixed it long before the handyman showed up. Though, there were times he broke things on purpose just to ask the visiting mechanic a few questions.
When he graduated high school he wasn't sure what to do. He did go to college for a while, but eventually dropped out—bored. Soon enough he sought his own path despite his parent's protests and moved to Las Ballenas. There he took temp jobs, most of them rudimentary and silly. Some required him to bar tend, others that babysit. But, each new experience brought him something new and interesting to do. Eventually he got a few simple tasks for the super heroic groups who'd heard about his ability to take to any task with ease. He still does the simple jobs, of course; though, there are times when he's glad to get something more complicated—like defusing a bomb that could take out a city block.
His parents set up an account for him with money despite his protests, but he rarely ever touches it as he tries to work through not relying on them quite so much. Still, there are times when rent comes due and he's a little low on funds. Mostly, he'd just like to be his own man and quit worrying them so much, quit allowing them to see him as the scared little boy who needs them all too much.
Powers/Weapons/Skills
:: Desmond is a jack of all trades: a mechanic, a pilot, a chef, and delivery boy... you name it, he'll do it. He's basically a professional temp. Once he sees something, is taught something, he learns it for life. He has a photographic memory and can recall just about anything that has ever happened to him.
Possible Theme Songs
::
---
Sometimes I feel like a girl~... sometimes I don't~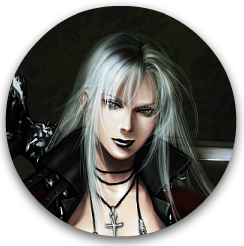 Name
:: Rage
Alias
:: Robin Goodfellow
Age
:: 27
Height
:: 5'6"
Species
:: Dhampire
Gender
:: Female
Personality
:: Rage is an odd mass-up of never-having-truly-grown-up and all about having an adult good time. She'd rather grin than cry, but that doesn't mean she won't cry like a blubbering idiot if her feelings are hurt badly enough. It doesn't happen often as she tends to avoid situations that make her unhappy—or anything that makes her unhappy. Life is her oyster, insofar as she's concerned; she rather just play in it than be responsible.
It might seem like all fun and games, and that's usually because it is with her; however, this kind of live-by-the-seat-of-your-pants mentality doesn't come without its own negatives. Rage doesn't form relationships easily; it's not because she doesn't want them. It's because she just doesn't invest enough in most anyone, and, it's also because she tends to rub people the wrong way. Her idea of a good time might include a number of pranks that piss off the offended party. Funny for her, but not so much for them. It's easy to understand people not liking her after she's jammed their whole network with a virus they can't seem to chase and put down.
Another big negative involves her lack of investment in others. She tends to avoid thinking about all the ugly parts of life, the parts that might need her special abilities to make a difference in the universe for the down and out. It makes her come off an uncaring and inconsiderate. It's not totally her fault; she'd just rather avoid it and dance, drink, or spend her nights getting off—focusing all her energies on the brighter side of things.
Appearance
:: Her hair is long and nearly transparent, but there are some strands that are almost silver or chrome in coloration. Her skin is much the same; if one looks close enough they might even see a blue vein or two. Her eyes are grey-silver despite the fact that she's got all the other physical qualities of an albino.
Her usual attire tends to include red and black leather, but she's not opposed to other fashions. Mostly she just finds herself wearing the former when she goes out as it's easy to move around it and geared for whatever comes her way. She's also short, giving one the impression of a mouse at barely five feet and six inches.
History
:: Rage doesn't have parents in the traditional sense. She was genetically created in a lab, her DNA spliced and experimented with until she became the final product. For first sixteen years of her life she grew up in a glass tube submerged in amniotic-like fluids that provided all of her sustenance and oxygen. Some time after her sixteenth 'birthday' she was released from the tube and began her training. But each time she wasn't doing this, the scientists in charge of her put her back in the tube as if she were some kind of machine that needed recharging. She hated it, hated that her only connection to a world outside of the darkness was in her dreams and in the tech housed in her head—the chip that was responsible for teaching her everything so she wouldn't come into the world not knowing how to speak or walk or read or anything else. After two years of training she was put through a test run to see if she would live up to all the hard work and expectations. It required that she utilize both her unique technopath abilities and athletics. Unfortunately, part of the test involved a cramped and small space, reminding her immediately of the tube she was put into day in and out. Her fear overcame her and she essentially shut down—failing the test entirely.
Those in charge of her decided it would be best to kill her and restart the project with a new specimen. She overheard this just as they were going to place her back in the tube and essentially use liquid chemicals to destroy her. Terrorized by her impeding death and the idea of being forced back into a small space, Rage reacted violently. She reached with her mind and destroyed the lab by overheating and frying the equipment, killed the workers with her own two hands, and ultimately erased any data of her existence. Much of it was copied and stored in her database for her own purposes, but nothing of it exists for anyone to find her with.
She left the lab, the dwarf planet it was housed on for secrecy, and got as far away as she could. She didn't intent to stay on Duat, but the lower levels of the underground moon colony suited her needs and wishes to stay off the radar—to stay away from the corporation that would likely stop at nothing to recapture her should they find out she survived.
Powers/Weapons/Skills
:: Rage is a technopath, which basically means that she talks to machines or anything mechanical. It makes her an excellent hacker, as her mind treats code the same way any other person would treat breathing—naturally and without much consideration. She has a techno-organic chip housed in her skull that works in conjunction with two implants in her eyes to help her run calculations on what she sees or what she needs to do—like jump from one building to another; it also helps her keeps tabs on her body's status. The chip helps store data and records most anything she experiences through the implants in her eyes that also work as cameras. Her blood is not red, but blue—a sign that is synthetic. The composition is what the nanotech in her bloodstream work best in. The nanotech work in conjunction with the chip in her head and help keep tabs on what's going on with her physically; they also repair the chip in her brain should it become damaged.
Rage also carries and array of weapons, most notably two laser swords that are always on her hips. If she drops them or needs to recall them, there are magnets in her gloves that help do the trick with a little thought on her part. She also has a set of ranged weapons: magnetic hovering throwing stars that she can manipulate the direction of with her technopath ability.
Possible Theme Songs
::
---
Sometimes I feel like a girl~... sometimes I don't~
Name
:: Marcus [Ryuunosuke Shinobu]
Age
:: 601
Species
:: Therian & Vampire
Born
:: 1415
Embraced
:: 1440
Height
:: 6'1"
Hair/Eye/Body [Human]
:: Long ebony strands reach well past his waist. His eyes are largely silver with specks of ice blue. His form itself is quite muscular, but not too much so. Enough that he still has full movement in most any direction. His waist is a bit narrow and branches out to toned thighs and calves. He does have rather large hands, but it seems to balance out rather nicely with the rest of his body.
Breed Forms
::
Omega

:: His human form remains the same, accept his body becomes covered in those black scales. His talons go to about two to three inches in length on both his feet and hands. His muscle tone enhaces a bit, but not my much. His voice is more of a hiss laced with a growl in this form. From his mouth protrudes a forked black tongue.


Gamma

:: His scaly body is entirely black and he is of the normal size for a fully grown Komodo. 15 feet long [including tail] with averaged sized talons. A forked tongue will protrude from his mouth now and then of blackened color as well. He can stand on his back two legs and attack, but not really move.


Beta

:: This form is a somewhat like a Komodo Dragon. His scaly body is entirely black and he is about 18 feet long including the tail. Although, unlike the breed itself, he is a bit taller; his legs longer in this form allowing him to stand the height of a normal wolf [gray wolf]. In this form, like a normal Komodo Dragon, he can stand on his two back legs quite easily and attack with his large and long talons. His fangs are a bit longer and laced with poison bacteria that is normal to his animal type.


Alpha

:: Much the same as the form above, but he grows to a total height of 12 feet without his tail. His talons on both his feet and hands grow out to a length of about six inches. His scales become rather tough and near impenetrable in their thickness. Unlike his other forms, where his eyes stay the same, they go completely silver in this form.

Attire
:: Generally black silks suiting with golden trim. He will wear silvery armor at times around his shoulders and over his kneecaps; some of it clings along his thighs and protects areas considered sensitive by most. Much of it is decorated in intricate etchings and small jewels of red and blue.
His hair is left unbound for the most part, but sometimes he ties it back before a battle.
There are times when he will wear a traditional male kimono or a suit, depending on the situation.
History
:: Marcus was hatched under the full moon. He has no idea what his actual birth day is or month. It wasn't until he reached about 2 years of age that he went through the transformation that made him realize, among other things, that he was by no means normal. A group of therian samurai took him in and taught him the ways of their pack. He learned the path of the samurai, the art of the bushido.
When he reached the age of around 25, a vampire crossed paths with him. There passed no words to one another. But, when the creature drew his weapon, Marcus attacked. This was the one time in his life he had made a tactical mistake, and for it, was embraced. When he awoke and saw the man who defeated him, he became enraged at his sire and slaughtered him.
When he returned home, his pack disowned him, but did not kill him. Instead, they told him to go forth and find answers within himself. He is still unsure as to why they never did away with him, but he left all the same. None would accept him. The vampires or the therians. When he made his way into Britain he came across a pale white wolf that looked at him with pained eyes. It was then he saw her entirely, the woman he would protect simply because she asked it of him. After being condemned and pushed aside, to have someone plea for his help... was humbling and he accepted, giving her an honorable life pact.
Personality
:: Marcus can be a cold and aloof individual. This, however, does not mean he isn't friendly. Many would describe him as being stiff and overly serious. He also doesn't have a lot of experience when it comes to the opposite sex on topics of an intimate nature. Understandably, he's easily embarrassed when it comes to such matters and tries to hide it, generally failing miserably. It's not entirely his fault though, given that he was born a komodo dragon, lived a short life under strict commands, and was only every really accepted for the entirely of what he was by one person. On the flip side, he can be deeply introspective and sometimes easily depressed about his predicament. Vampires, as a general rule, either miss the sun or don't. For Marcus this is much worse than average as he was born a reptilian and therefore spent many an afternoon bathing in the yellow glow. Not surprisingly, he tends to hate what he is and wishes there was a way to undo it.
When it comes to Isabella he has a tendency to treat her the way a samurai would his empress—with unquestioning loyalty and respect. There isn't much doubt that he would gladly give his life for hers if that was what it took to protect her. Surprisingly, of the two, Isabella is much more dangerous and fully capable of handling herself.
As a warrior Marcus will consider the drawing a weapon against him an issue to challenge because of his past and his training.
Powers/Weapons/Skills
:: Accelerated strength, speed, and adapt at being silent. He carries but one weapon, a katana he's had his whole life among humankind. Fighting style is that of the bushido.
Possible Theme Songs
::
---
Sometimes I feel like a girl~... sometimes I don't~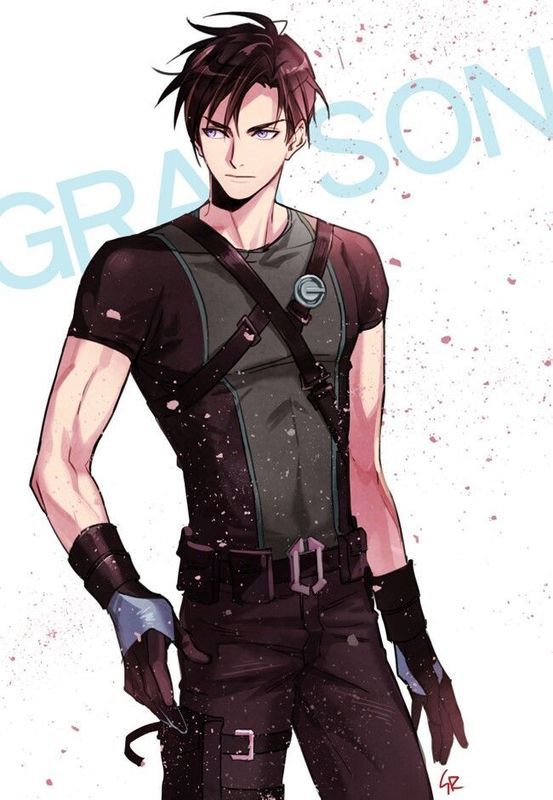 Name
:: Sebastian Akiyama
Superhero Code Name
:: Kabuki
Age
:: 25
Height
:: 5'11"
Species
:: Human (Half Japanese and half American Anglo-Saxon)
Gender
:: Male
Personality
:: Sebastian hides a lot emotionally because he's broken, but on the surface he seems like a normal guy—good natured, easy to smile, and all around good guy who like to quip; he's never fully recovered from learning what happened to his little brother. Because of the nature of the event, he doesn't tolerate sexual harassment, sexism, or abuse even in civilian clothes and will go out of his way make sure anytime someone is in an uncomfortable situation to try and help them out of it in order to prevent what happened to his brother from happening again. It's why when he's not crime fighting or fixing his toys you'll be more likely to find him at the local rec center working with kids from bad homes or just bad lives, and with women and men who are recuperating from abusive relationships or situations that made them a victim of rape. For him, it's a way to give back out of costume and to find his own therapy because he just can't talk about what happened to Yue; at least he can't talk about it long enough to really get the help he needs to heal. He hates remembering it because he can't change it—can't do it differently.
Sebastian has been terrible with forming any actual romantic relationships with any of the men he's dated simply because he won't open up and because he can't tell them about his nighttime activities. To summarize, he just sucks at being vulnerable. He won't get angry and refuses to react in any way that could lead to something abusive and tends to make a joke or change the subject when trouble arises that would lead to an argument. As a result, most of the men who've been in his life have just walked out because of frustration and feelings of alienation from their lover.
Appearance
:: Muscular and lithe; built like an acrobat, literally. Electric violet hues with darker shades of purple mixed in. Japanese features make him seem slightly effeminate, but not enough to do more than give him a pretty face. Short black hair, seeming cut with a razor comb rather stylishly. Skin is pale, but not porcelain.
His 'civilian' clothes lean towards fashionably relaxed: dark blue and black jeans, design-laden t-shirts, hoodies, vests, Converse or high-top sneakers, sunglasses, etc. He's not opposed to color, but usually in splashes mixed in with largely darker tones. He doesn't usually wear a hat, but sometimes he pulls the hood on his coat up.
His crime fighting costume is primarily all black and fits to him as fluidly a second skin from the high collar around his neck down his ankles; it's two pieces—a top and pants. The special material it's made of is strong enough to endure the worst of wear and tear, but not totally impervious. It gives with more complex movements easily, not constraining at all. The only other color aside from black on the outfit is light blue. It's present on the outline of the thin mask that seems to be glued to his face around his eyes, on a tribal-esque-looking kabuki mask symbol on his chest, and as thin lines on the outside of his legs. Over the top of the outfit he wears a black jacket made of the same material, but thicker—almost leather-like. The jacket itself is styled like a biker jacket; painted on the back is a dark and light green blooming lotus blossom. His boots, made for combat and fighting purposes, are black as well and crafted with thick and comfortable soles; they lace up to mid-calf. A black utility belt fits snuggly about his hips.
Kabuki Symbol
History
:: Sebastian's mother was an American performer who's primary interest laid in the kabuki theater arts. She studied both in Japan and the United States, but her education and experience was not limited to just the Japanese stage arts. His father was an acrobat of Japanese descent that toured with a popular circus from one large city to another; they met and fell in love when she was hired temporarily as a consultant for the troupe in New Orleans during Mardi Gras. After a year they were engaged and six months after that they married. Sebastian was the result.
Sebastian was primarily interested in following in his father's footsteps and becoming an acrobat both on the trapeze and off. But he dabbled in the kabuki art form with his mother. They were constantly on the road and Sebastian got most of his education from home schooling; though, the year his mother got pregnant the family took some time off for the birth of his brother Yue and he did go to a private school for a while. Once Yue was two years old they decided to return to touring with the troupe and Sebastian eventually finished his education that way.
Sebastian was well-established with the circus and helping his father teach Yue by the time he was nineteen. Everything was good in his life, insofar as he was concerned. But Yue wandered off during a performance in Las Bellenas and was taken—kidnapped. The police could find nothing; all clues led to empty returns. Eventually they gave up. The family was devastated and took a break from the limelight. Time passed and a full year went on before his mother and father went back to performing. But Sebastian couldn't make peace with it. He returned to Las Bellenas, determined to find his brother, at the very least figure out what happened to him so he and his parents could get closure and peace.
Taking to the streets on his own was rough at first. Trying to get answers was messy and the longer he did it the more tortured he became—driven and too clouded by pain to properly take care of himself. It was during this time that a retired hero took him in, taught him focus, discipline, and how to use the skills he already possessed more effectively.
Once more, Sebastian took to the streets, this time with a costume and a name to go with it—Kabuki. Better equipped to handle the rougher aspects of being a vigilante, he eventually hit a trail. Yue, he discovered, had been taken by an underworld slave ring. He hadn't survived more than a month before succumbing to illness from the cruelties he'd endured. Shaken, some part of Sebastian wished he'd never sought answers. His only solace was in making a proper burial for his brother.
Broken and unsure, he said his goodbyes to his parents, left the circus completely, and moved to Las Bellenas to keep others from suffering the same way his brother did.
Powers/Weapons/Skills
:: Highly athletic and trained in myriad of martial arts and street combat. His acrobatic training helps in this regard. His weapon of choice is a trisectional staff that can become a solid staff because of the technology encased inside. He does carry an array of other toys in his utility belt. Some are, but are not limited to: a grappling hook, smoke bombs, throwing stars, tracking devices, truth serum, a gas mask, an underwater breathing device, and containers of sleeping gas. Sebastian also has a BA degree in psychiatry that allows him to help victims of abuse.
Possible Theme Songs
::
---
Sometimes I feel like a girl~... sometimes I don't~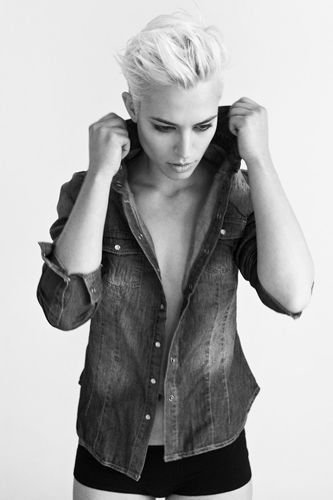 Name
:: Haruka Kato (Calandra Redwind)
Age
:: 850
Height
:: 6'0"
Species
:: Traygon
Gender
:: Female (is gender fluid; will not correct being called male; considers herself both, sometimes more male than female)
Personality
:: Ruka has a gentle disposition and entirely judgement free when it comes to other people. She has seen too much of life, experienced too much of it, to cast pointed fingers and blame. She has also never fully recovered from the first love of her life; she is over him, but she acknowledges that the scars still linger within. It is why her brief physical love affairs with people, men, women, and otherwise, tend to involve her being both emotionally and physically dedicated—as if they were more than they actually are to one another during the time they are together. It's as if Ruka cannot fully commit to loving another person completely and instead gives into a half love with any given person she is with at the moment.
She also loves stories, knowing people and reads them fairly easily in a short amount of time in their company. Sleeping with her entails an exchange of stories between her and her lover, something personal and gives her and that person's time together more meaning.
Because of this she and her sister do not always get along. Traygons are innately monogamous. They find a life partner, get to know them—sometimes a courtship will last a hundred years or more—and then they bind themselves to one another mentally and emotionally until one or the other dies. Nothing is hidden after that and their minds are open to one another. It is not entirely taboo—Ruka's habit of leaving a trail of lovers and there is no Traygon law against it; she will not be judged for it—but it is almost entirely against Traygon nature to do so. The death of a bonded life mate can cause the one left behind, after all, to commit suicide. Blade believes Ruka is torturing herself by going against the nature of their species and wants her to either give it up or find happiness; which is not shocking, given that Blade herself has known the grief of losing a life mate herself.
Ruka smiles easily, but the expression is always soft. It's rare to get a full grin from her and more rare to get anything more than a chuckle from her. She's almost sensual in nature—feline-esque and will sleep with almost anyone.
Appearance
:: Silver-white hair and cool blue eyes. Ruka is lithe and beautifully aristocratic in the face, but also muscular and her body frame naturally leans towards masculine. She has knife and burn scars all over her body below her neck to her wrists and ankles. The only parts of her that aren't scarred are generally the visible ones when she wears a suit. Her chest is flat and entirely bear of nipples because of damage her ex betrothed did to her. She is not afraid of people seeing her scars, but she does tend to hide most of them aside from a few on her chest when she wears her dress shirt open a few buttons.
Her clothing tends to be black with lace cuffs and a collar. Formal wear, always. Her hair is short and a lose array of strands that sometimes falls into her eyes.
History
:: Ruka was born in an entirely different dimension, or realm as she refers to it—and all other dimensions. She lived among a tribe of her people, traveling in a manner similar to Native Americans: going from one climate to the next with the changing of the seasons. Her people were primarily pacifists and not all of them traveled from one place to the next as her tribe did. Some tribes lived and remained in cities; however, those who did not tended to move about in order to not overtax any one occupied area of land.
Ruka became an acolyte in the temple of Draco when she was not quite yet a teenager, learning how to heal and tend the mind of others who needed her. When she reached her twenties she began her training to take over temple leadership and did so by the time she was roughly fifty years old. Because of her silver-white hair and ice blue eyes, both of which so resembled Draco's, and because of her gentle disposition, Ruka came to be revered as something of a goddess herself. Her people speculated that she was in fact the daughter of Draco, or at the very least a chosen child that he gave his blessing to during her conception. Ruka was not fond of this notion, but never fully addressed it either.
When Ruka was just over a hundred years old her mother became pregnant again—another daughter. It was around this time that the chief of her tribe was reviewing a prophecy that was soon to come to fruition about a warrior among their people. As head priestess she was required to assist in confirming who the warrior would be, consulting with Draco and so forth. When her sister was born it was discovered that she bore the mark of Draco's chosen paladin. It was confirmed when Draco himself came to see the girl and named her at the behest of Ruka's parents.
Ruka's sister, Blade, began her training from the moment she could both walk and speak. When she was five, she was sent away to continue with a more rigorous regiment. Ruka went on with her life from there, receiving updates about her sister and letters from her now and then. Part of her worried if sending her away was the right course of action, but she trusted the chieftains of her people and let it go. She had other matters to worry about, especially in regards to the man who had been her betrothed for nigh fifty years.
But he was not the man she imagined him to be. Roughly five years after her sister was sent away he confronted her about his fears, his worries, all the things he'd been hiding—the plan he'd been working towards since the birth of her sister. Her betrothed was extremely intelligent when it came to the Traygon body, the sciences, and even magic—a practice that was not well studied or done among her people; he was also a well-practiced warrior and fairly good at the mental arts that came naturally to their people. He was jealous that her sister had been chosen along all of their people. He had thought it would be him; it had been what he'd been working towards his whole life. He confided in her that he wanted to get revenge against Draco and that the only way to do so would be by killing his children—their people. All save for the two of them. Ruka saw the insanity in him, his broken and torn mind. She tried to reason with him, but he would not waver. When she would not budge he attacked her and she was too heartbroken to fight back. He mutilated her body with a knife and a hot brand, claiming that no other would want or love her afterward the way he had wanted her and loved her—that her beauty had been ruined. When he left her be she took the time to tend to her wounds, healing them as best she could, and returned to her people. They tried to mend to her, the healers did, but much of her was too badly wounded. Knowing was her betrothed planned, she ushered a great exodus and gathered her people. She did not have the means or time to send a warning to her sister, and instead gathered what tribes she could on the way before her betrothed's virus took hold. Some of her people died on the way—her mother and father. She held off her grief and eventually made it to the mountains and to a secret stronghold that would protect and hide her people. It was here that she took care of them for ten years.
After Blade fulfilled her duties and slew the man that was Ruka's betrothed they left the mountains and settled near the ocean, creating a new home near an inactive volcano that houses dragon eggs. The Traygons came under the protection of the dragons and in turn tended to the eggs and hatchlings of their children. The new city was called Vayne and Ruka became its leader for a time when Blade advocated her role in taking charge. But she was growing weary, much like her sister—who was still dealing with the loss of loved ones and the results of a 'war'. Ruka had also not fully mourning the loss of her parents, those of her people who did not live through the attack, nor had she fully tended to the shattered heart her betrothed had left her with—the emotional and physical scars. Part of her was emotionally fractured and she fully recognized that; she wanted time—away. She sought Draco's counsel and asked him for the draconic technology that she knew dragon's had that would allow her to travel to different realms—to see different worlds. She wanted—needed—a break and a time to regain herself away from those who knew what she'd been through, from those who expected her to continue helping them. Draco reluctantly gave her the technology and Ruka traveled to realms where time passed on more quickly than it did in her home realm. Sometimes a year in another realm was a week in her own.
Time passed and she visited her home now and then. She changed her name from Calandra Redwind to Ruka Kato and began to habit of acquiring stories along with her passing love affairs—a point of contention between her and Blade when her sister chose to visit her. She is not sure when and if she will ever return home permanently, but for now she is content to travel from one realm to another and live a life filled with temporary love.
Powers/Weapons/Skills
:: Ruka, like all of her kind, is a natural telepath and telekinetic. She can manipulate the physical world with her mind and enter people's thoughts if given permission; not getting permission goes against Draco's edict and is akin to mental rape. She also has a sense of the physical world—like a radar—because of her aura and usually knows what's going on within a given area. At least she does physically. She is a master of the brain, emotions, and thoughts. She can heal the mind and it is almost impossible for her to forget a moment in her life, though it does take a moment to recall it. To look in her own head one might imagine a vast filing center—cabinets and cabinets of information and memories. She also has some skill with a sword and her own is a gift from Draco, made of his own godly scale.
Possible Theme Songs
::
---
Sometimes I feel like a girl~... sometimes I don't~
Name
:: Isabella [Alteya Hursora, Elizabeth Hursora, Isabella Cortez, Isabella Baladin]
Age
:: Born 3000; BC Embraced 2975 BC
Height
:: 5'7"
Species
:: Vampire
Gender
:: Female
Personality
:: Isabella has a catty calmness and grace about her. She's quiet when she feels the need to be—when she feels the need that listening is more important than offering words of insight. Still, this does not mean she won't speak up when the time calls for it, when a certain passion and a lack of restraint is needed to get one's point across. She can also be what some might consider too blunt, but won't offer that raw honesty unless she feels she is already taking part in the conversation at hand, or is asked for her opinion. But, if one is lucky enough to be called her friend, she will offer this bluntness without restraint at any given time.
She also loves sweets, and thanks the cosmos daily that she doesn't have to worry about her figure. She prefers the highest quality, but isn't above sneaking a Twinkie if there's nothing else to be had. She also enjoys her creature comforts—very nice things at a ridiculous price margin: jewelry, bedding, clothes, shoes, and even her furniture has to be of the best quality. She refuses to stay in a place without descent running water, central air, and bed with mattress that makes one feel as if they are resting in the clouds. You'll also be hard pressed to catch her dressed in anything that isn't a skirt long enough to cover her ankles. She only ever wears short sleeves in the evening, generally only to special events at that.
Appearance
:: Primary features include dark brown-black curly hair, emerald green eyes, and light olive skin. Isabella is always well-groomed, she never seems to have a hair out of place, and is rarely caught with a speck of dirt on her person. Her lashes are long, but not overly so. She does wear make-up, but prefers a natural look—light and earthy tones with pinks. Her body type is not too tall or short; for the modern day she is of average female height. Her frame is what some would consider thin—waifish. There are those who would judge her as 'too skinny'.
History
:: Isabella was born in 3000 BC in Mesopotamia. She was a raised to be a priestess and a user of magics to help with the crops, healing, to convene with the gods, and to aid her people. She was happy; mostly. Contented to live a life in the gentle service of others in a position of respect. But eventually her father, a merchant, made a contract for her marriage with a powerful warrior—a leader of the army for the city the resided in, the kingdom. His name was Daegon. While a proposal of that manner was not unusual, Isara never expected to fall in love.
But, as with all things, bad times fell on the city and her people. Others invaded; what they lacked in skill they made up for in numbers. Daegon asked her to make his warriors stronger—better, and able to withstand injury. She was hesitant, knowing that doing such a thing was better left to the gods, heavenly beings... and demons. If the heavens would not hear her, and they did not, then demons it would have to be. She warned her husband, pleaded with him, to not to ask this of her. There would be repercussions and no going back. But Daegon insisted, and, because she loved him, she gave in.
Indeed, the magics made his warriors stronger—made him stronger. It made it possible for him to defeat the enemy. However... it also twisted him; changed him into something she no longer recognized. But it had changed her as well. People began to fear her—to fear the men she'd changed. Bitter, saddened, and heartbroken, she left the city—ran from not only her people but from Daegon. She never fully expected him to seek her out, but he did; and in turn she ran again and again... and again. Learning, becoming a better sorcerer of the dark arts. For him it was a game, but for her it was at first terrifying... and then agonizing as he tried to break every aspect of each new life she created. But soon, the chase slowed to a crawl. And in many ways, she found peace.
Over the years she had children; one of another body and two of her own body. The first born was Daegon's child, the result of a rape when he managed to capture her at less than half strength during her travels away from Aleistair—her second husband. She never told anyone of the pregnancy or the rape after she got away; instead, she left her son with an old family friend after the birth, hoping against hope to keep him hidden from his father at all costs.
As for the twins, the two other children, they were Aleistair's. When war broke out in the middle ages between the vampric courts and Aleistair, when it looked as though they were losing, Isara—then Isabella—sent them across the ocean to the—then undiscovered—Americas. She faked her death, sending her power and consciousness into the body of Aleistair's wolf when their castle was being overrun. She could not save Aleistair, and, her body—which would not decompose—was taken by the courts. From there on out, she has been trying to find a way to get back to her body so that she can help her children in any way possible.
Powers/Weapons/Skills
:: Isabella is a sorceress of the darker arts. Her form of sorcery is quite old, ancient, and not known to many anymore.
Possible Theme Songs
::
---
Sometimes I feel like a girl~... sometimes I don't~
(Right: Likereal; Left: Saint)
Name ::
Saint/Aramis Whitmoore
Age ::
157 (ish)/Appears to be in mid-twenties
Height ::
6'0"
Species ::
Vampire (Half Korean and Half British-American)
Gender ::
Male
Personality ::
Total whore. Mostly. Saint has a tendency to poke a sleeping bear. Preferably a sexy bear whose idea of retaliation is a hard fuck. He can be a bit of a masochist, but enjoys being dominate as well; especially with other men. Primarily, he thinks people spend too much time being complacent, comfortable, and likes to tweak their nerves into taking off their pretty suits and letting go for a while. If it's with him? All the better.
Appearance ::
Pale alabaster skin; left sapphire-colored eye and right emerald-colored eye; thick kohl lashes; abyssal hair that's both straight and reaches calf length; his bangs are choppily cut to give it a sense of a rock-punk style. Tattoos cover his upper form: a tribal graphic on his left arm and a murder of crows along his left pectoral. He had snakebite piercings, an eyebrow piecing on his left brow, and a slew of earrings in both ears—one of which is an inverted cross. Much of the time, it's not abnormal to see bells woven in his long hair, chiming everywhere he goes.
Saint prefers to wear leathers, fishnets, and anything that makes him appeal to wanderings eyes. He peacocks, wanting to be seen and wanting to be wanted. Always. It's not that he can't go without sex; more than he enjoys it so much it's hard to help himself. He would be, of course, the first to tell you that if wearing a fuzzy sweater with khakis got him laid faster and more often, he'd do that instead. Shallow though it may seem, he's happy. Mostly.
History ::
Saint's parents were the second son of a British lord who became a naval captain and then businessman, and, a Korean woman his father met on his travels to Asia for silks and exotic items to sell. He lived in Victorian Boston most of his life, learning how to be a proper gentleman in a strict household. Because he was half Korean, however, he was often mocked and whispered about among his wealthy peers. He fell in love far too often, and, endured the brunt of rejection more often than that. It also didn't help that he was a poet with less than amazing skill.
In his mid-twenties he was taken in by a woman, momentarily became her lover, and was sired. He stayed with her for a while, thinking himself enamored, but the shine wore off. Over time, he came into himself, learning about his abilities and shedding his former 'properness' and bookish tendencies. Though, much of it still lingers under layers and layers of sarcasm and rakish grins.
In a realm not of the current one, he is a member of the a vampiric/meta militia group of sorts that work for the vampric courts on the west coast of the United States; they are primarily based in Los Angeles and Las Vegas. For now though, he's on an extended vacation with Ruka.
Powers/Weapons/Skills ::
Very skilled with an array of handgun, hand-to-hand combat, and general ass-kicking street-brawling style. Hyper sense of smell and sight; can sniff out emotions through scent alone most of the time. His vampric beast is a white tiger.
Possible Theme Songs ::
---
Sometimes I feel like a girl~... sometimes I don't~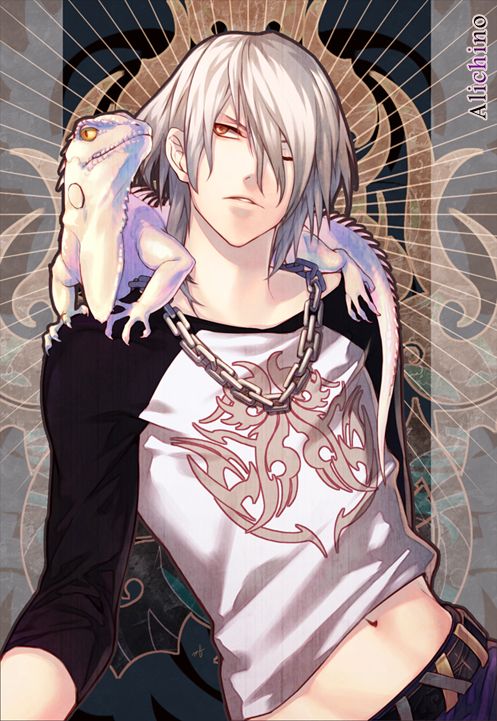 Name ::
Asher
Age ::
???
Height ::
5'10"
Species ::
Grigori
Gender ::
Male. Usually.
Personality ::
Trouble-maker. Chaotic. Likes to party. But he also likes kids, young ones who haven't been jaded by life and responsibility—dreamers as much as troublemakers like him. Grown-up human beings mostly suck, insofar as he's concerned; though, there are exceptions.
Asher doesn't much like bad smells or a mess; though he's just as quick to make them and not clean up after himself, not really caring. If a place starts to stink too much, or look too gross, and no one else is cleaning it up he'll just go somewhere else. If he gets bored, like any other grigori, he'll move on. He's also incredibly selfish; still, despite this, there is a part of him that—once he decides he likes someone—is apt to stick around for a while. Or, at the very least, come around more than once.
Appearance ::
Asher, like most grigori in human form, has white hair. His eyes are emerald green and on the vibrant side. He doesn't have any tattoos, strange marks, or piercings—yet. As for clothes, he leans somewhere between punk rock and candy punk—black, bright colors, greys, skulls, spikes, leathers, and graphic tees. He can be seen wearing jeans, boots, Converse, hoodies, and an array of comfy casual street clothes. His hair is usually short, straight, and emo-ish in style.
History ::
???
Powers/Weapons/Skills ::
Like all grigori, he's a magic null, shapeshifter, and older than dirt—literally. Though, he's not anywhere near as old as some of his other brethren, such as Elijah.
Possible Theme Songs ::
---
Sometimes I feel like a girl~... sometimes I don't~